Willies Inn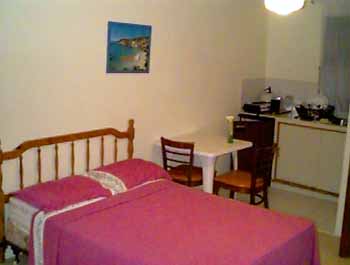 Willies Inn has a beautiful view overlooking the Sea and St Maarten, but it is like a 2 minute drive to a beach.
Each efficiency apartment offers complete kitchen and bath facilities with hot and cold water and T.V. for your convenience.
Last time Willies was $45/day for a double room (plus 8% tax and 10% service charge). This year may be a bit more, trying to contact Willy to get the rate.
They are only about a 4 minute drive (depending on the light) to the InterIsland Hotel where the conference will be.
Call (264) 497-6225
FAX (264) 497-6819